Our research programs span the spectrum of the most fundamental research questions that underlie the pathogenesis of rheumatologic diseases to research involving clinical trials of new therapies as well as studies of health care delivery systems.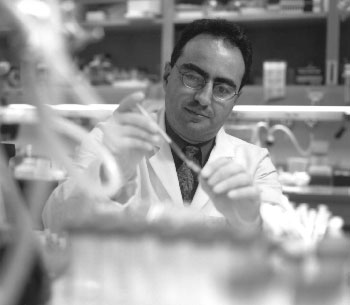 We now have unprecedented opportunities in basic and translational research as well as increased availability of new therapeutics to address questions related to rheumatologic diseases. Our programs capitalize on strengths across all 4 of our UCSF-affiliated rheumatology sites, ensuring that we take full advantage of the many opportunities that are now available through the Clinical and Translational Science Institute at UCSF.
These comprehensive research programs are being funded by a wide range of sources including the National Institutes of Health, the Arthritis Foundation, the Howard Hughes Medical Institute, philanthropic efforts and industry. Philanthropic support of research efforts and educational programs is coordinated by The Russell/Engleman Rheumatology Research Center which was established and sited at UCSF by an act of Congress. We are committed to training the next generation of researchers to continue to make innovative contributions to the study of Rheumatology to ultimately improve clinical care for our patients.